Dress (worn under): thrifted; cardigan: Forever 21; belt: mom's; shoes: Duchess; handbag: Guess.
In honour of the most beautiful woman I know,
I asked her for sexy/pouty...she gave me gangsta.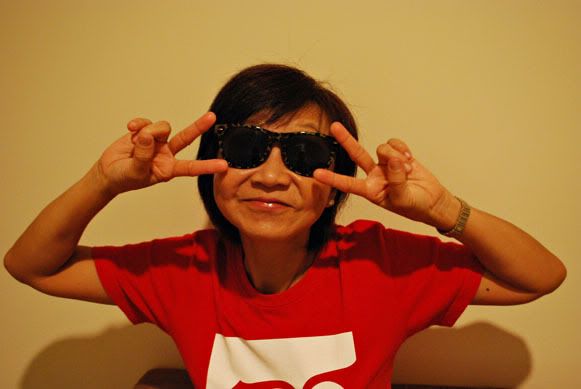 And then I asked her for gangsta and she gave me....this.
HAHA. This is how my mother poses with her new "wayfarers".