Chris and I attended his friend 's wedding last night so it was an excuse to pull out the new dress I got from my last trip to Australia! Hoorah!
The wedding was pretty sweet. They video-recorded the proposal process and played it for their guests to watch. I have to say, the groom really gave it his all. Now that's the kind of man to marry! *Coughcough*
Dress: Dotti; Shoes: Charles & Keith; Clutch & Belt: I got it from my momma! Almost everything I steal from my mom's wardrobe is 10 years older or more. True vintage :)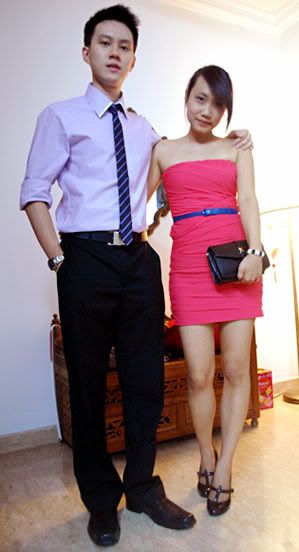 Say hello to Mr. Handsome. I even renamed this photograph Mr.Dashing haha. I don't care if he's dashing only to me! I will dash whoever I want to dash!