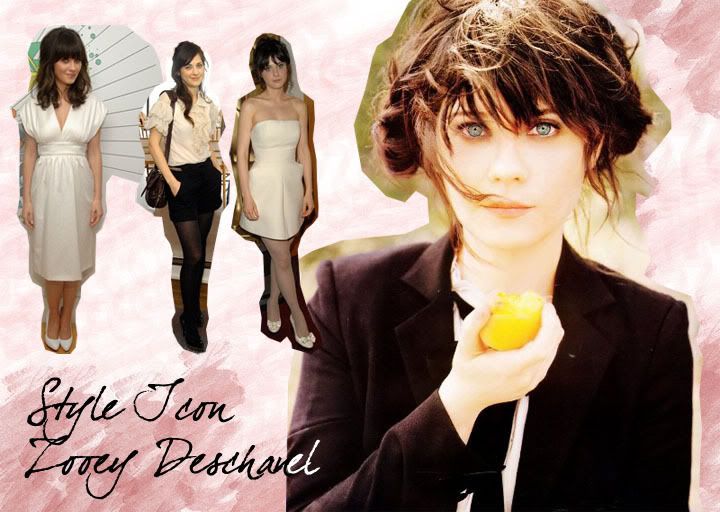 Picturecreds: compilations of photos from Elleuk.com and InStyle Magazine
I just watched
500 Days of Summer
yesterday and I have to say, I'm falling more and more in love with Zooey Deschanel's quirky style!
She used to annoy me. I couldn't stand the way she spoke; so slurred and slow. But I like it now! She's different and she's cute. Take a listen to her band's music; She & Him. (Has been my ringtone for the past 8 months :D)
How can you not love her?