Because I am too lazy for any real outfit post...I'll just put this one up so I don't seem like an irresponsible blogger again.

Will be heading back to Melbourne tomorrow for my graduation ceremony. Stopping by at Perth on the way back to Malaysia so I'll be off on a 2-week hiatus. Peace out!


Studded vest: Baci; Top (worn inside): Cotton On; Black skirt: Supre; Belt: I got it from my momma!; Necklace-cum-bracelet: Forever 21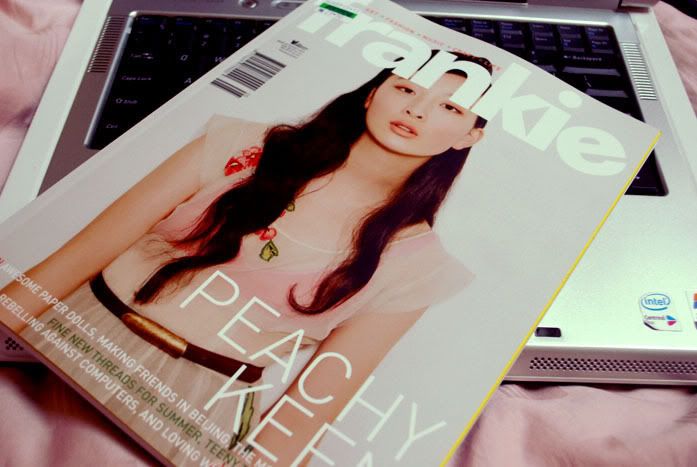 On a side note, I stumbled upon a very pleasant discovery today! Frankie Magazine is sold in Malaysia! Oh baby, baby, baby wooo! I only came across this wonderful Aussie-born magazine during the later part of my stay in Melbourne, so I only have about 2-3 copies. I thought that now I've returned, I will no longer get to swim in it's colourful pages filled with whimsical art, glorious fashion and interesting articles.
But here you are, Frankie. Back in my arms. Oh how I love you. Definitely is more of a pinch paying RM30 compared to AUD9 though, but certainly worth every penny!